The Epoch Times
October 4, 2017 3:13 pm
Last Updated: October 4, 2017 3:33 pm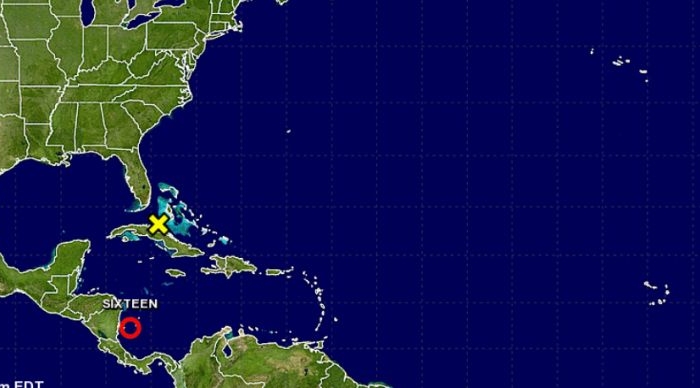 The National Weather Service said that Florida's Gulf Coast could be potentially impacted by another hurricane—just weeks after Hurricane Irma slammed the state.
A new tropical depression has formed in the Caribbean Sea. Early weather forecasts show that it might become a hurricane in the Gulf of Mexico as it heads for Florida's Gulf Coast, according to the Sun-Sentinel in a Wednesday report.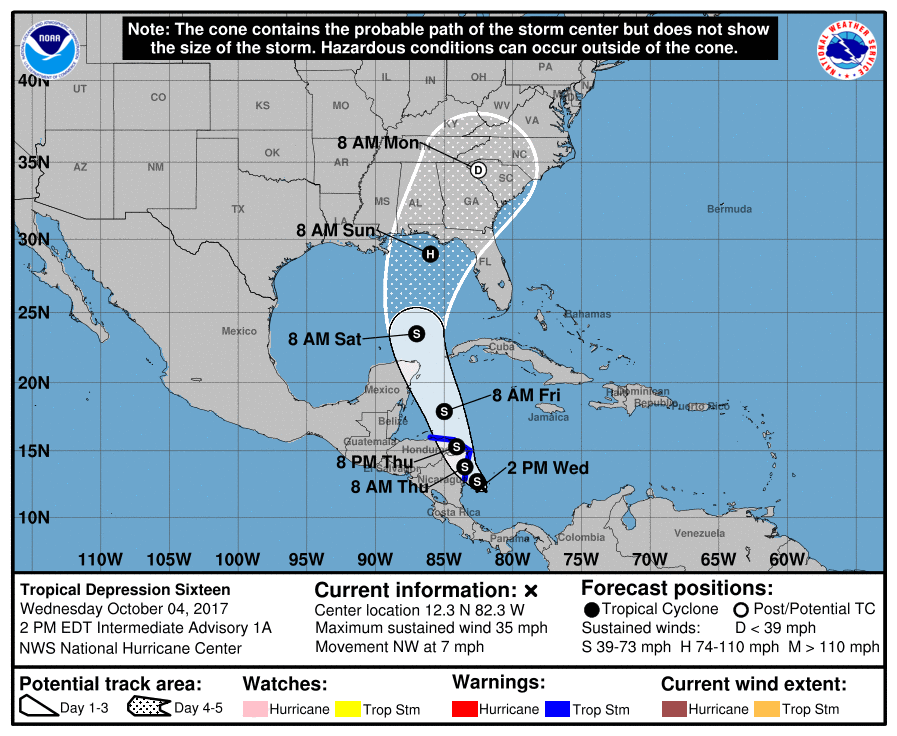 The storm—called Tropical Depression 16—could become Tropical Storm Nate, and later, Hurricane Nate.
It is now located east of the coast of Nicaragua and traveling to the northwest at 7 mph. Right now, it has wind speeds of 35 mph. If it gets to 39 mph, it's officially Tropical Storm Nate.