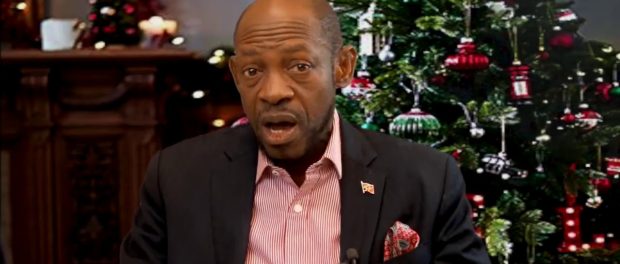 In reference to the revocation of Dr. Douglas' US Visa Journalist Ken Richards of WINN FM news, reported that "the Americans are quoted as saying that the timing of the revoking of the visa was not done to deliberately coincide with the election campaign, but was the result of a gradual process."
Dr. Douglas has denied that his US Visa was revoked . However since being ousted of office in February of 2015 the former Prime Minister has not been on US Soil .
It has been stated but not confirmed that the Former PM has made at least one attempt to have his US Visa status reinstated and was denied according to sources.
Current Prime Minister Harris confirmed the revocation and revealed during his wrap up of a budget Debate that US Secretary of State John Kerry had written to Dr Douglas on several occasions expressing concern about how Dr Douglas' administration was managing the CBI program. The warning went unheeded and resulted in a major fallout of the CBI programme and the relationship between the US and Canadian govts and the government of St.Kitts Nevis . The North American countries both issued scathing advisories regarding the Douglas administrations management of the CBI programme . So serious were the concerns the Canadian govt withdrew totally the visa free waiver that citizens of St.Kitts Nevis enjoyed for decades .
Prime Minister Dr. Timothy Harris along with Minister of Foreign Affairs Hon Mark Brantley has spearheaded the successful revival of the programme through the re-engagement if official talks and diplomatic discussions between SKN and Canadian and US Officials. The program was just recently relaunched and rebranded as the new Platinum Citizenship Programme in the world . The Team UNITY Government has resuscitated the programme and it is now once again among the leading If not the leading programme in the world .