By Marshall Cohen, CNN
Updated – May 29, 2019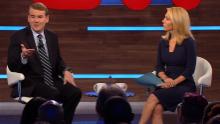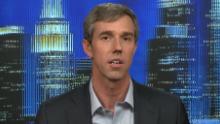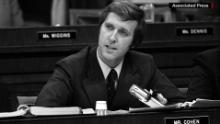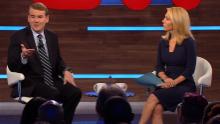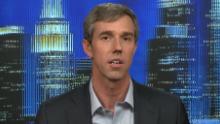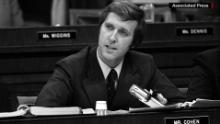 Washington (CNN)Special counsel Robert Mueller's public statement Wednesday presented a stark contrast to the attorney general regarding the significance of the Justice Department guidelines against indicting a president.In his own public comments, Attorney General William Barr has leaned heavily on the idea that Mueller did not feel the guidelines are what prevented him from charging President Donald Trump with obstruction.But Mueller on Wednesday undercut that narrative, making clear in his comments that the guidelines had a significant influence on the investigation, tying his hands from the very start from even considering whether a crime had been committed.Indicting Trump while he was in office was "not an option we could consider," Mueller said, explicitly citing the official guidance from the Justice Department's Office of Legal Counsel.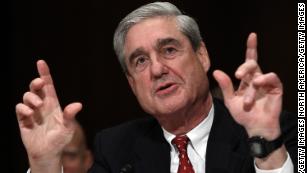 Mueller: 'If we had had confidence that the President clearly did not commit a crime, we would have said so'His comments largely echoed the explanation in his 448-page report, which was publicly released in April. The report presented substantial evidence that Trump obstructed justice on a few fronts, but didn't offer a conclusion on whether he had broken the law or whether he should be charged. The Justice Department and the special counsel's office issued a joint statement Wednesday evening saying "there is no conflict" between Barr's and Mueller's comments about the OLC opinion.
Here's what Mueller said
In his rare public appearance, Mueller said how he was authorized in May 2017 by then-Deputy Attorney General Rod Rosenstein to investigate obstruction of justice, in addition to the core mission of getting to the bottom of Russia's intervention in the 2016 presidential election. "As set forth in our report, after that investigation, if we had confidence that the President clearly did not commit a crime, we would have said that," Mueller said. He then brought up the Office of Legal Counsel guidelines, and later explained how the internal guidelines "informed our handling of the obstruction investigation" in a few different ways. "Under long-standing department policy, a President cannot be charged with a federal crime while he is in office. That is unconstitutional. Even if the charge is kept under seal and hidden from public view — that too is prohibited," Mueller said.
He continued, "The special counsel's office is part of the Department of Justice and, by regulation, it was bound by that department policy. Charging the President with a crime was therefore not an option we could consider."These comments, plus the extensive explanations put forward in Mueller's report, make it clear that Trump's presidential immunity played a major role in the investigation. Mueller knew the rules from the start and they guided the entire outlook of the obstruction inquiry. "So that was Justice Department policy, those were the principles under which we operated," Mueller said. "And from them, we concluded that we would not reach a determination one way or the other about whether the President committed a crime. That is the office's final position. And we will not comment on any other conclusions or hypotheticals about the President."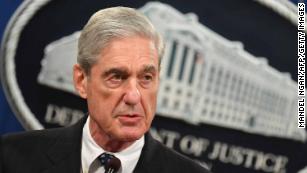 READ: Robert Mueller's full remarks on the special counsel investigation
Here's what Barr said before
Before Mueller spoke up, much of the public discourse about the conclusions of the probe had been shaped by Barr, through his public statements and closely watched congressional testimony. At times, Barr has cherry-picked Mueller's report to fit a different narrative that is rosier for Trump.On at least six occasions after Mueller submitted his final report, Barr downplayed the role that the Office of Legal Counsel guidelines had played in the investigation. Examined closely, Barr's comments may not be technically contradicted by Mueller, because he hedged his words carefully. But these comments were highly misleading and did not broadly align with Mueller's stated rationale. On the day he released the Mueller report, Barr was asked how Mueller had reached his decision not to offer a formal recommendation whether to charge Trump with obstruction. Barr said he'd defer to the report itself, but then he brought up a meeting he'd had in early March with Mueller, Rosenstein and another top Justice Department official, where the guidelines were discussed.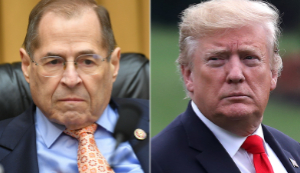 Nadler on impeachment: 'All options are on the table'"I will say that when we met with (Mueller) … we specifically asked him about the OLC opinion and whether or not he was taking the position that he would have found a crime but for the existence of the OLC opinion," Barr told reporters. "And he made it very clear several times that that was not his position. He was not saying that but for the OLC opinion he would have found a crime. He made it clear that he had not made the determination that there was a crime."In written testimony submitted to the Senate Judiciary Committee this month, Barr suggested that the investigation should have proceeded like any case against a typical defendant, ignoring the sweeping limitations imposed on Mueller's team by the Justice Department guidelines. And during the hearing, Barr repeated his comments about the early March meeting with Mueller and continued to downplay the weight of the OLC guidelines on the special counsel's decision-making. "He reiterated several times in a group meeting that he was not saying that but for the OLC opinion he would have found obstruction," Barr told the senators. Sen. Chuck Grassley, an Iowa Republican, then asked the attorney general, "If the special counsel found facts sufficient to constitute obstruction of justice, would he have stated that finding?"Barr's response: "If he had found that, then I think he would state it, yes."