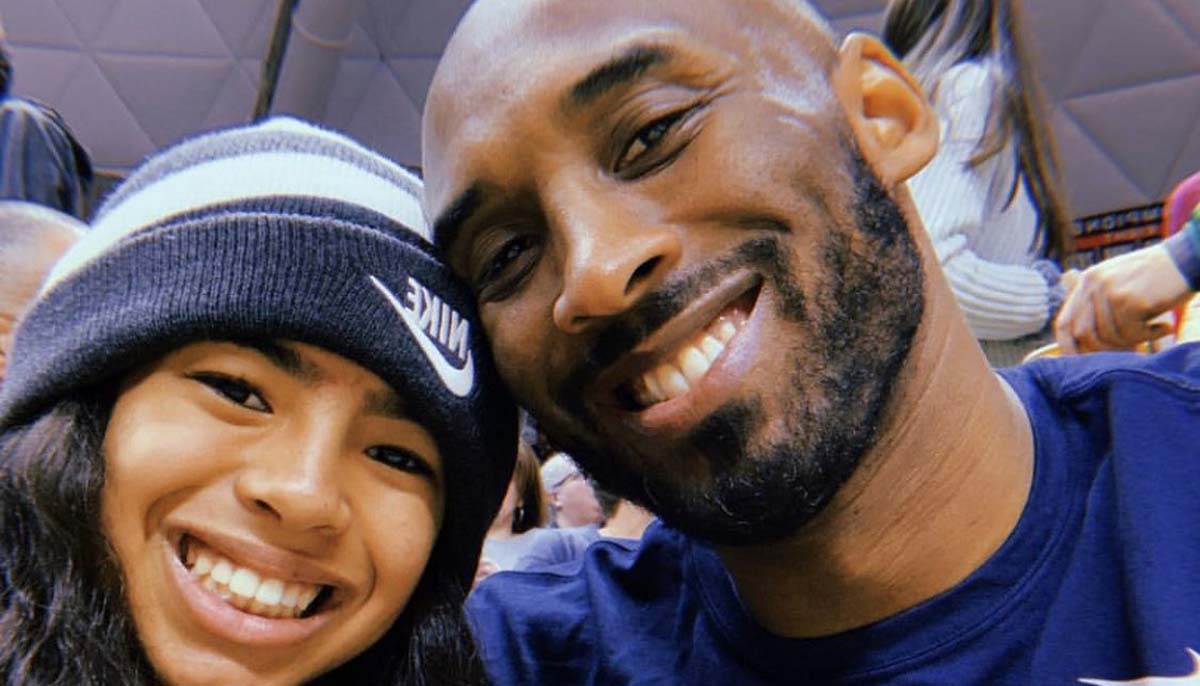 What We Know About Kobe's Helicopter Crash
Kobe Bryant died yesterday in a helicopter crash along with his daughter and seven others. Here is what we know about the crash so far:
Foggy Conditions Were Present – During the time that the helicopter crashed, visibility was low enough that Los Angeles police had grounded their own helicopters.
Helicopter Had Flight Clearance – Despite the foggy weather conditions, the helicopter that Kobe was on was operating under "special visual flight rules," as outlined in an update below.
The Investigation and Recovery Efforts Are Proving Difficult – The crash site is remote, so investigators are having trouble recovering the victim's bodies and finding clues about what happened.
Helicopter Was Operating Under 'Special Visual Flight Rules'
LiveATC.net has captured an air traffic control audio conversation with the pilot of Kobe's aircraft, and found that it was operating under "Special Visual Flight Rules."
What this means: A Special Visual Flight Rules (SVFR) clearance is something given to pilots that allows them to fly in worse weather conditions than typically allowed.
David Beckham Honors Kobe Bryant on Social Media
Beckham, a British soccer legend, was one of the countless fans who shared photos on Instagram this morning in honor of Kobe Bryant's passing.
In the post, Beckham said, "Sometimes I would only go to games just to watch that clock go down to the last 2:00 minutes knowing that we were about to witness something special."
"This was one special athlete, husband, father, and friend," he added.
'Kobe Bryant Park' Spotted at NYC's Bryant Park Subway Stop
Someone posted the word "Kobe" over the 42nd Street-Bryant Park stop in New York City, so it now reads "Kobe Bryant Park."
Ryan Seacrest shared a photo of the makeshift sign on Twitter.
Love on the East Coast. #KobeBryant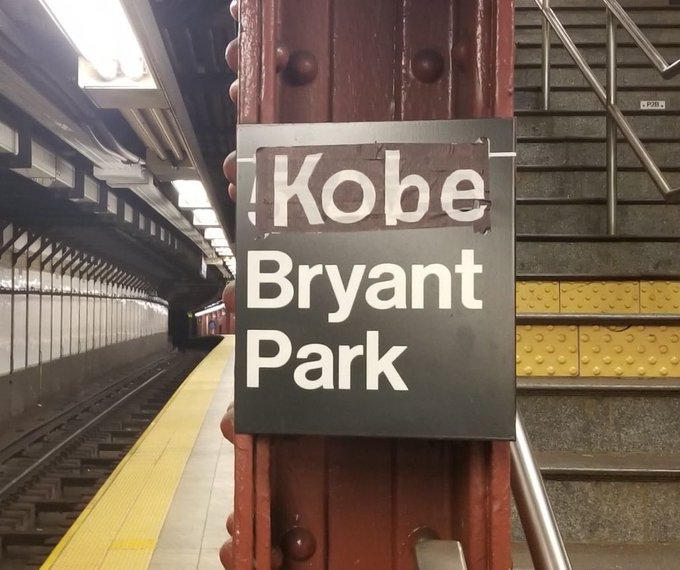 Jan 27, 2020Twitter Ads info and privacy666 people are talking about this
Congress Pays Tribute, 'Los Angeles is mourning the loss of one of our most beloved legends'
California Rep. Maxine Waters issued a statement following the death of Kobe Bryant. Some of her statement reads:
"He was our champion, a living legend, and an inspiration to countless fans and aspiring athletes around the world. His loss is felt by millions of grieving fans who are in shock and disbelief by the tragic passing of such a prolific athlete, devoted husband, and loving father."
She continued, "Los Angeles is mourning the loss of one of our most beloved legends and icons. Though Kobe Bryant is no longer with us, our city will never forget what he meant to us, and we will keep his legacy alive forever."
LAX Airport Honors Kobe, Lights Pylons in Purple and Gold
LAX Airport posted a photo on Twitter showing how Kobe Bryant is being honored in the form of the airport's pylons being lit up in shades of purple and gold in his memory.
Tonight, LAX's pylons will be lit in purple and gold in memory of Kobe Bryant, his daughter and all those who were with them in today's unthinkable accident. Kobe was in many ways a symbol of Los Angeles and we join his family, fans and city in mourning all who were lost today.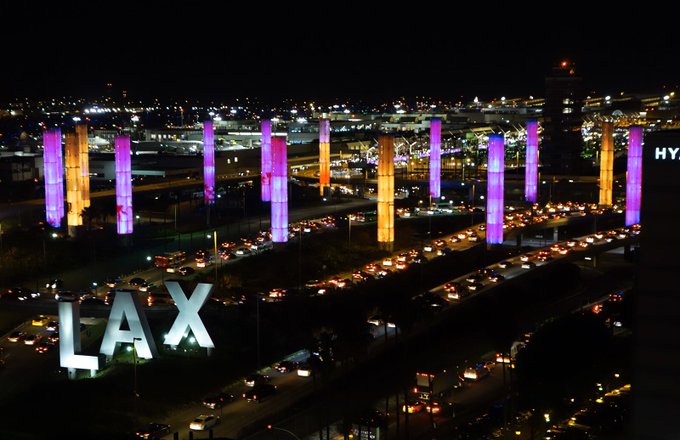 23.1K8:37 PM – Jan 26, 2020Twitter Ads info and privacy6,770 people are talking about this
Final Moments of Kobe Bryant's Last Game Resurfaced
A video has surfaced that shows the final three minutes of Kobe Bryant's retirement game in 2016. During the match, Kobe took 50 shots and spent 42 minutes showing the world why he is considered one of the greatest basketball players of all time.
About The Author
Donna Howard is an editor and regular contributor to TenthFloorLiving with a focus on news and politics.