Reports the writer's "cut up" remains were found in the garden of the Saudi consul's house, are "deeply disturbing", says No 10.
Body parts belonging to murdered journalist Jamal Khashoggi have been found, according to two Sky sources.
The sources have told Sky News the Saudi dissident had been "cut up" and his face "disfigured".
One source also suggested the writer's remains were discovered in the garden of the Saudi consul general's Istanbul home – located around 500 metres away from the consulate.
It contradicts the explanation being made by Saudi officials that the body was rolled up in a carpet and handed to a local collaborator who was tasked with disposing of the evidence.
:: Jamal Khashoggi: How journalist met his death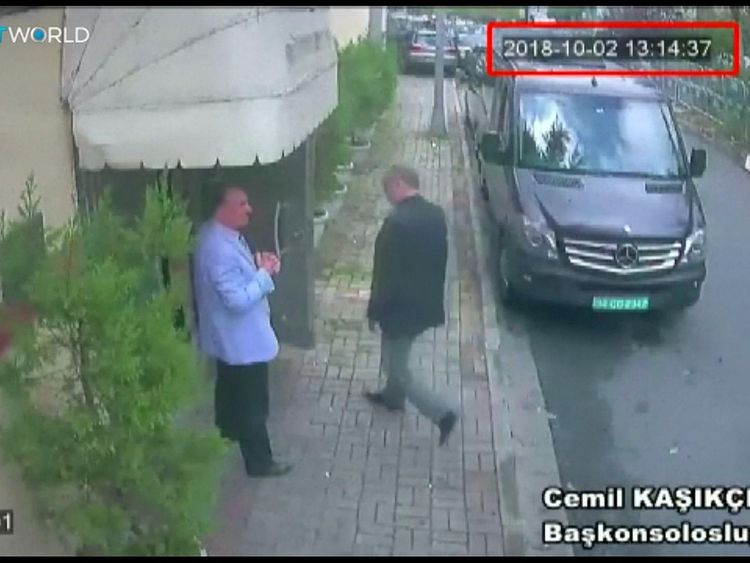 Theresa May's spokesman said reports of Mr Khashoggi's body parts being found were "deeply disturbing".
"The location of Mr Khashoggi's body is just one of the questions we need answers to and as such we await the full results of the Turkish investigation," he said.
In a day of fast-moving developments in the case:
:: Turkish president Recep Tayyip Erdogan called Mr Khashoggi's killing a premeditated "murder"
:: Mr Erdogan demanded Saudi officials reveal the whereabouts of Mr Khashoggi's body
:: The dissident's son met Saudi ruler, King Salman and crown prince Mohammed bin Salman, in Riyadh
:: Turkish media said Mr Khashoggi's belongings were found in suitcases in a Saudi consulate car
:: Foreign Secretary Jeremy Hunt said he was "deeply concerned" to hear Mr Erdogan call it a premeditated murder.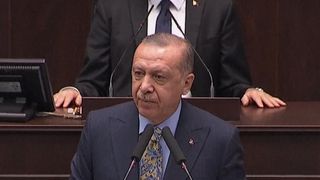 In a speech to the country's parliament, Turkey's president Erdogan demanded Saudi Arabia hold those responsible to account and asked: "Why has the body of someone who was officially said to be killed not been found yet?"
He did not mention an alleged audio recording that Turkish authorities claim to have of Mr Khashoggi's death that supposedly confirms he was tortured, killed, had his fingers cut off and was dismembered.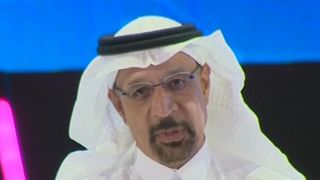 The apparent discovery of Mr Khashoggi's body parts – and Mr Erdogan's version of events based on what he described as "new evidence and information" – both contradict Saudi Arabia's explanation for his death.
It has said Mr Khashoggi died in a "fist fight" at the Saudi consulate in Istanbul on 2 October.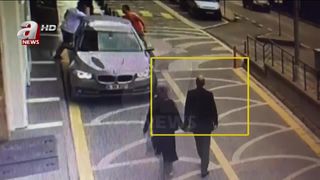 Mr Khashoggi was a known critic of the Saudi government and crown prince Mohammed bin Salman.
The Turkish president, who had promised the "naked truth" about the killing, did not mention the crown prince in his speech, though officials linked to the royal have been implicated in it.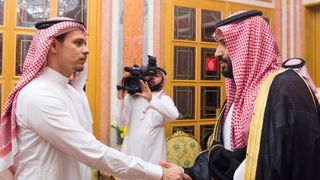 Saudi Arabia has said the heir-apparent of the world's top oil exporter was not involved, but any major decision must be signed off by the highest powers within its ruling Al Saud family.
It came as video was released showing a meeting between the journalist's son, Salah Khashoggi, the Gulf kingdom's ruler, King Salman, and crown prince Mohamed bin Salman, at the Yamama Palace in Riyadh.