Hope May Be for Dummies, but I Still Hope the Mueller Report Solves Russiagate's Original Mystery
By Ben Mathis-Lilley April 16, 2019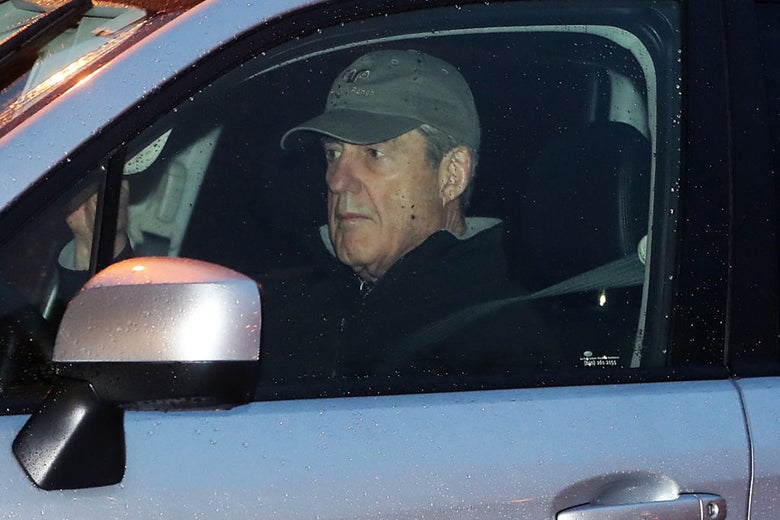 Let's travel back to the distant, foggy past to think about what the Russia-Trump story was all about in 2016 and early 2017. Before James Comey got fired, before Robert Mueller was even a twinkle in Deputy Attorney General Rod Rosenstein's bewitching hazel-green eyes. Before the obstruction question, before offshoots like the Michael Cohen campaign finance case and Trump Tower Moscow and the inaugural fund. At that point, the public knew two things: one, that Russia had likely orchestrated a hacking and propaganda campaign against Hillary Clinton, and two, that Donald Trump's advisers had made squirrelly efforts, both during the Republican National Convention and the presidential transition period, to advance Russia-friendly positions regarding economic sanctions and the war in Ukraine.
And, to badly paraphrase David Mamet, if there's a quid and there's a quo, there is probably a pro. Had Trump been trying to do favors for Russia's ruling oligarch-gangsters to reward them for sabotaging his opponent? And did they sabotage his opponent because they knew he'd in turn make it easier to launder money into the U.S. by eliminating sanctions against them?
That possibility became the central mystery of Mueller's investigation into "collusion": In Rosenstein's words, the special counsel was tasked with investigating "links and/or coordination between the Russian government and individuals associated with the campaign of President Donald Trump." And when Attorney General William Barr released his March letter summarizing Mueller's conclusions, he quoted the special counsel as having written that "the investigation did not establish that members of the Trump Campaign conspired or coordinated with the Russian government in its election interference activities." But Barr didn't explain how that conclusion had been arrived at, and given that Mueller's report is defined by a law as a summary of "prosecution and declination" decisions, the most long-gestating question it might be able to resolve when it's (partially) released on Thursday is why the special counsel decided that a number of publicly known links between Russia and the Trump campaign did not constitute a chargeable conspiracy. Those include:
• The June 9, 2016, meeting at Trump Tower in New York City between Donald Trump Jr., Paul Manafort, Jared Kushner, and several Russian government–connected individuals who brought up the subject of Magnitsky Act sanctions.
• The Trump campaign's elimination of a line in the Republican National Convention platform that called for the U.S. to provide weapons to anti-Russian forces in Ukraine.
• Then–Trump campaign chairman Paul Manafort's Aug. 2, 2016, meeting in New York City with Konstantin Kilimnik, an individual who the special counsel's office says is believed to have "a relationship with Russian intelligence," at which Manafort gave Kilimnik campaign polling data and discussed a potential resolution to the war in Ukraine. (Russia's involvement in the Ukraine conflict was another reason the U.S. imposed sanctions against Russia.)
• Incoming national security adviser Michael Flynn's Dec. 29, 2016, phone call with Russian ambassador Sergey Kislyak—which Flynn later lied about to federal investigators in an apparent attempt to keep them from finding out that he and Kislyak had discussed sanctions.
On June 14, 2016, just after the Trump Tower meeting, the Washington Post revealed that Russian government hackers were believed to have illegally accessed the Democratic National Committee's servers . Which is to say that Trump and his advisers knew from mid-June 2016 onward that Russia was 1) seeking sanctions-related policy changes and 2) possibly attempting to sabotage Hillary Clinton's campaign. The Trump crew nonetheless continued to communicate with Russia-connected individuals about sanctions, and you could conceivably argue that those conversations amounted to implicit participation in Russia's illegal election-sabotage plan.
Thanks to Barr's letter, though, we know that either 1) Mueller decided that no such conspiracy could be proven in court or that 2) Barr used carefully hedged language to make it seem like that's what Mueller concluded. And, to the extent that any single document could possibly resolve our modern information war or allow us even the smallest moment of satisfaction and closure, the (partial) version of Mueller's report that's being released Thursday will ideally explain which of those things happened, and what Mueller himself actually thinks about Russiagate's original animating question.
Also interesting:
What's Been Saved and What's Been Lost in the Notre Dame Fire Donald Trump's Ilhan Omar Tweet Might Be the Worst Tweet in History What Happened While We Were Waiting for the Mueller Report Why Nancy Pelosi Is So Comfortable Dismissing the Influence of AOC and Her Fellow Lefties
The Seven Things to Look for When Reading the Redacted Mueller Report
By Richard L. Hasen April 15, 2019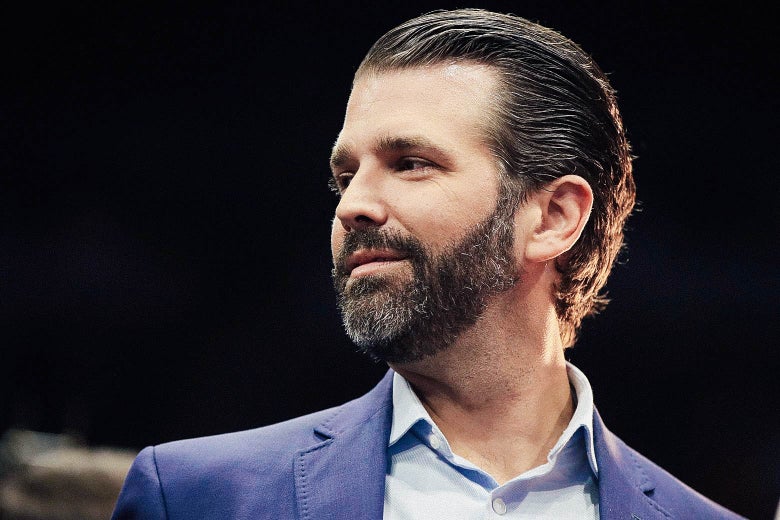 Attorney General William Barr has indicated that a redacted version of the Mueller report is likely to be sent to Congress this week and made public. It could come any day now, though a Good Friday release, coinciding with the beginning of Passover, would be the news dump to end all news dumps. (Update, April 15, 2019, at 12:10 p.m.: On Monday, the Department of Justice announced that it expected to release the report on Thursday morning.)
Whenever the report comes, how will we know what to look for? From Barr's summary released a few weeks ago, we expect the report to focus on both the question of possible "collusion" between Russian agents and Americans as well as whether the president obstructed justice in seeking to prevent a full and fair investigation of possible collusion.
Passover begins with asking four questions, and in that spirit, I begin with four questions about possible collusion that I have been anticipating since the Barr summary that I hope we will be able to answer once we get to dig into the report itself.
On collusion:
1. To what extent did Americans assist or cooperate with Russians or other foreign agents in hacking Democratic National Committee emails, in trying to break into American voter registration databases, or in efforts to spread "dirt" on President Donald Trump's 2016 presidential election opponent, Hillary Clinton? We know from earlier government reports that Russian agents did all three of these things, but we do not know whether any Americans were involved or might have known at the time of the interference. Barr's summary of Robert Mueller's report, meanwhile, stated that Mueller's investigation "did not establish that members of the Trump Campaign conspired or coordinated with the Russian government in its election interference activities." Did members—or affiliates—of the campaign, though, coordinate with any Russian cutouts, such as Julian Assange's WikiLeaks?
2. Were any of the people involved in this collusion investigation somehow connected to the Trump campaign or the Trump family? Alternatively, to what extent were campaign or family members duped by foreign agents? The Barr summary is very careful to say that there was no finding in Mueller's report of "coordination," which it defined in a particular legal way as an "agreement—tacit or express—between the Trump Campaign and the Russian government on election interference." As Ben Steinberg suggests, there's plenty of room for cooperation short of this legal standard that could be described in the report. For example, Mueller might believe that winks and nods suggested both sides were cooperating but doing so in a subtle enough way to prevent prosecutors from proving an illegal conspiracy.
3. How successful were the hacks into American voter registration databases and other election-connected computers? We have seen conflicting reports of the extent of Russian success in these endeavors, but the details have not been confirmed in an official government report. More importantly, what can be done to prevent such hacking efforts again?
4. If Americans cooperated with Russians in procuring or spreading opposition research, why did Mueller not charge any Americans with any crime in this area? As I explained in an earlier Slate piece, we must learn why Mueller declined to prosecute former Trump campaign manager Paul Manafort or Trump's son Donald Trump Jr. for apparently violating laws prohibiting the solicitation of foreign contributions to American campaigns, based on those campaign surrogates' June 2016 meeting with Russian agents at Trump Tower. As I wrote, "How Mueller answered this question could have profound ramifications for what federal law enforcement will do to stop foreign involvement in the upcoming 2020 elections."
Does Mueller point to new specific evidence Congress might consider in pursuing possible impeachment charges against Trump based upon obstruction?
I have two additional—and similarly important—questions on how Mueller judged the issue of potential presidential obstruction of justice:
1. Does Mueller's report use any language suggesting that a reasonable prosecutor acting in her discretion could have charged Trump with obstruction but for Department of Justice policy against indicting a sitting president? We know Mueller refused to make the call on whether Trump obstructed justice, but we do not know why he made that decision and whether it had to do with the strength of the evidence. All we know is that Mueller's report says, "while this report does not conclude that the President committed a crime, it also does not exonerate him" and Barr took the subsequent step of exonerating his boss.
2. Does Mueller point to new specific evidence Congress might consider in pursuing possible impeachment charges against Trump based upon obstruction? If Mueller left the issue for Congress, does he do so laying out clear not previously public evidence for possible impeachment, or is there not much more than a judgment call about whether Trump's publicly known actions rise to the level of impeachable offenses?
Finally, there is a remaining question that encompasses the entire probe and how it was ultimately dealt with:
To what extent does it look like Barr is trying to protect Trump and Trump's family, such as Donald Trump Jr.? Despite his expected redactions, has Barr made it possible to evaluate Mueller's reasoning or the evidence collected?
This is a key question. Already Barr has given Trump a great gift by releasing a summary that has allowed Trump to claim his "exoneration" for weeks without anyone being able to raise a counterargument based on the actual evidence collected and analyzed by Mueller. We all are waiting to see if the redaction leaves a credible report, or more reason to be suspicious of Barr and a longer list of questions. We should at least know the answer to this question in a matter of days.
What Happened While We Were Waiting for the Mueller Report
The focus on the report has distracted us from the reality in plain sight.
By Dahlia Lithwick April 15,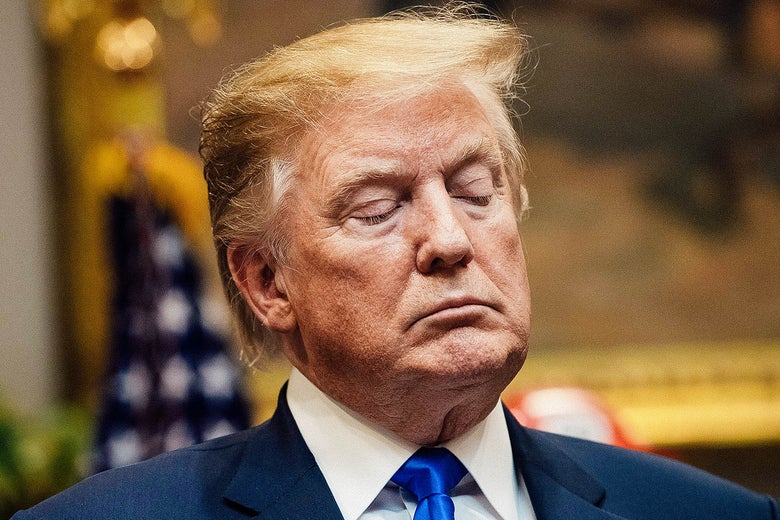 Last week, Donald Trump allegedly instructed Kevin McAleenan, the border enforcement official he was about to tap as the new head of the Department of Homeland Security, to close the Southwestern border to migrants. This directive came with the promise that Trump would pardon McAleenan if there was legal fallout from that action. The comments, which CNN characterized as a possible joke, alarmed DHS officials, though the White House later denied that the statements were made. But we are waiting to hear Robert Mueller's assessment about whether Donald Trump has obstructed justice.
Last week, Donald Trump said, "I know nothing about WikiLeaks. It's not my thing." And yet, throughout the end of the 2016 campaign, he praised the operation as something he "loved," despite having been warned not to trust information coming from an entity that was known to be willfully assisting attempts to steal the U.S. election. But we are waiting to hear from Robert Mueller about whether Donald Trump has "colluded" with foreign powers in the 2016 election.
Last week, we learned Donald Trump's sister Judge Maryanne Trump Barry apparently left her seat on the 3rd U.S. Circuit Court of Appeals, thus permanently ending a judicial ethics investigation into whether she was involved in a massive tax evasion scheme reported last year by the New York Times. A complaint seeking to determine whether the scheme was a tax dodge—from which both Barry and Donald Trump benefited—was filed last October. (There is a statute of limitations on the tax evasion claims, but there is no statute of limitations on judicial wrongdoing.) On Feb. 1, the courts indicated that the complaint was "receiving the full attention" of investigators. Ten days later, Barry filed her paperwork to step down. The investigation dies with that action. But we are waiting to hear Robert Mueller's conclusions on whether the president has misbehaved. There is no crime called collusion.
There has never been a crime called collusion.
Last week, as professor David Rothkopf ably summarized here, Attorney General William Barr testified that he was able to be the arbiter of whether the president obstructed justice, which is actually not the case. He also reversed a long-standing Department of Justice policy to defend statutes because the president told him to. The treasury secretary has refused to abide by a law that on its face demands that the president's tax returns be turned over to the House Ways and Means Committee, again at the president's request. In other words, in many departments, we are seeing Trump appointees willing to put the president above the law. We saw a mass purge at the Department of Homeland Security ostensibly because no senior officials are willing to break the law hard enough and fast enough to mollify the president. We heard the president invoke the word treason explicitly to describe his critics. But we are waiting for William Barr to summarize for us whether Robert Mueller concluded that the president has violated the law.
Last week, it was also rumored that the president had threatened to send undocumented immigrants to so-called sanctuary cities to punish political opponents. The White House initially indicated that the proposal was not seriously considered, until the president said it was still being considered, and by Sunday, it was back in play. On Friday, the president tweeted a video incorrectly suggesting that Muslim American Congresswoman Ilhan Omar doesn't think 9/11 was a big deal, the contents of which were so offensive that Fox News would only play 5 seconds of it. On Sunday night, it was reported that the threats against her life had increased to the point that she needed additional security. Still, we are waiting for the Mueller report to help us determine whether the president is fit for office.
There is no crime called collusion. There has never been a crime called collusion, but that is the crime from which Donald Trump—never having seen the Mueller report—says he has received "complete and total exoneration." Very few people have actually seen the Mueller report, but we do know that there was no explicit finding by Mueller on the question of whether Trump obstructed justice. And yet, when it comes to that very question, much of what we saw happen before our very eyes—Trump's treatment of James Comey, his complaints about Jeff Sessions, multiple efforts to stymie the investigations—could certainly be understood to be elements of obstruction of justice. So acute is the sense of national shock and trauma at Trump's open and flagrant misconduct that we are waiting patiently for a Mueller report to confirm that we have all been seeing what we've all been seeing for the past two years. We are standing next to a burning building and waiting for Robert Mueller to let us know if he smells smoke.
We have allowed Donald Trump's narrow legal aperture to define the scope of wrongdoing for the rest of us.
Senate Republicans, bearing witness to all this, are extremely upset with … the president's choices for the Fed. Beyond that, they will tolerate quite literally anything, including multiple agencies without Senate-confirmed Cabinet officials and agency heads. High-level collaborators will write memos to the file and count on history to exculpate them for doing their best in the face of an out-of-control autocrat. No matter what facts Mueller assembles, they will discredit it as the lawless work of deep state spies.
Robert Mueller was not charged with saving America from Donald Trump. Robert Mueller was not asked to define the scope of his own mandate in order to fit the precise contours of Donald Trump's misdeeds. The persistent and perilous belief that whatever it is Robert Mueller has unearthed in secret is more relevant or compelling than what Donald Trump does openly every single day has produced a national myopia that has everyone so obsessed with the fruits of the Tree of Collusion and the Tree of Obstruction that we may have missed the forest altogether. We don't get to outsource all the crime fighting and unfitness determinations to Robert Mueller and Adam Schiff. This is not the sharing economy; they aren't Uber.
We have allowed Donald Trump's narrow legal aperture—which allows only the noncrime of collusion to be the issue—to define the scope of wrongdoing for the rest of us. We have allowed the president to determine and define what we should consider illegal and improper and unfit, and we have allowed the confines of Mueller's directive to define what we can hold Trump accountable for. But we should know what is wrong.
The issue before us is not just whether Barr eventually lets us know whether Mueller ultimately determined that the president unlawfully conspired with Russian agents to sway the 2016 election, or whether he attempted to obstruct inquiries into related investigations. The issue before us is (or at least, includes): whether Donald Trump has dangled pardons to obtain illegal outcomes, removed officials for their refusal to break the law, rewarded or pardoned others for breaking the law, threatened judges for legal conclusions they have made, violated campaign finance laws, violated tax laws, punished and threatened the free press, incited violence against Muslims, misused his charitable foundation, incited violence against political opponents, violated the Emoluments Clause, directed others to make illegal campaign payments, declined to seek redress for the brutal murder of a journalist by a foreign power, forced family separations at the border, attempted to change the asylum law at the border, banned trans service members, attempted to revoke Dreamers' status, had conflicts of interest with Russia and other oligarchs worldwide, persistently lied about his conflicts of interest during the campaign and thereafter, used his twitter feed to incite retributive acts against critics … this list could go on and on. And on.
There will be a public reckoning about what the Mueller report contains and who can see it, possibly as soon as this Thursday, when the redacted version will be released. We can wait for that and have it, but we also need to acknowledge that it is not a substitute for a systematic public reckoning about everything else. Being so stunned by what's happening every day that you put all hope in what someone else might uncover tomorrow is a rational way to cope in a time of numbing disintegration of government, rules, and trust. But it's not enough. It's not a substitute. It's barely even a start.