Government quietly publishes public sector pay cap report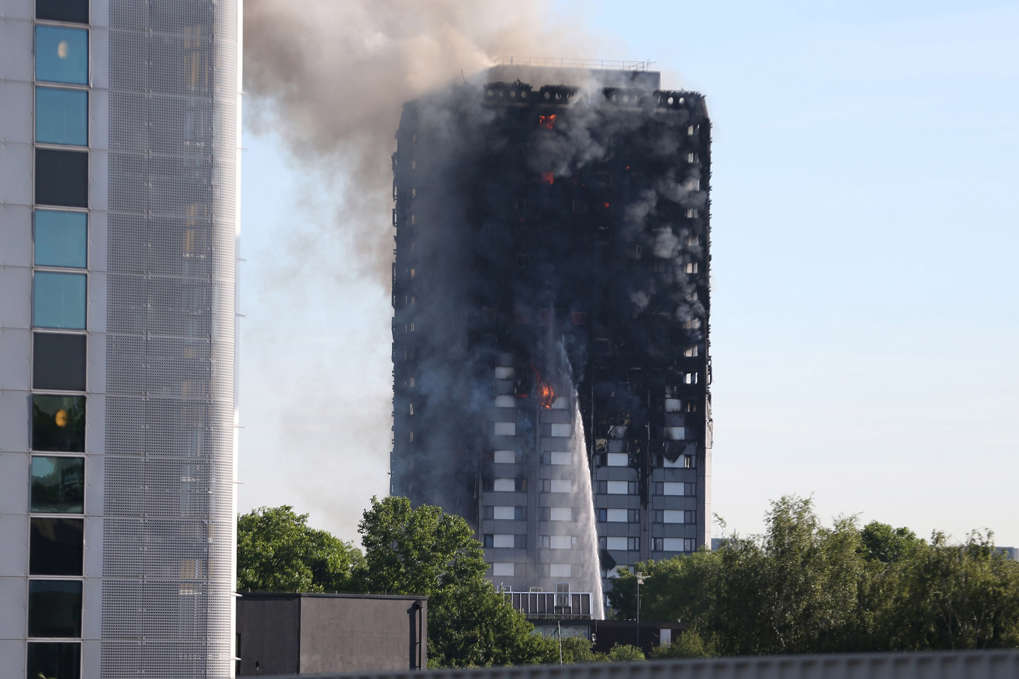 The retired judge leading the inquiry into the Grenfell Tower disaster should stand down because he will not have "empathy" or "understand human beings", the local MP has suggested.

Emma Dent Coad, the Labour MP for Kensington, joined calls for Sir Martin Moore-Bick to be replaced as head of the inquiry, saying he could not understand what people had been through.

"How anybody like that could have empathy for what those people have been through, I don't understand", she told the BBC Radio 4 Today programme.

All the latest news, views and opinion on the Grenfell tragedy

"A technocrat is really not what we need right now. We need someone who can understand human beings and what they've been through."

She added: "I don't think he should do it. I don't think there will be any credibility. Some people are saying they are not going to co-operate with it so it's not going to work."

Her comments came as it emerged that Sir Martin is prepared to consider the "broad" causes of the fire amid concern from survivors' groups over its scope and leadership.

Video: Grenfell inquiry head should be 'in real world' (Sky News)

Sir Martin previously indicated his investigation would be limited to the causes of the deadly fire, why it spread so quickly and how it could be prevented in future.
But survivors suggested they were prepared to abandon the process unless the parameters were broadened to consider systemic issues, such as why residents' concerns about fire safety were allegedly ignored by authorities.
A source said the former Court of Appeal judge was looking to scrutinise issues tracing back to building regulations at the time the block was erected.
"He is very happy to look at why there were warnings that weren't listened to, these were the allegations," the source said.
Slideshow: Dramatic pictures of the Grenfell Tower blaze in London (Reuters)
London apartment block fire
It is understood the inquiry into the blaze, which killed at least 80 people, will be a "broad interpretation of what caused the fire", which extends beyond the "physics of what happened".
Sir Martin's appointment has been met met with concern by survivors, with a group called BME (black and minority ethnic) Lawyers 4 Grenfell writing to Prime Minister Theresa May to say her choice was "astonishing".
The open letter, signed by the chairman of the Society of Black Lawyers Peter Herbert and the president of the Association of Muslim Lawyers Ismet Rawat, said: "Your lack of consultation has increased the mistrust of both the Grenfell community and the wider community and led to firm opposition of the appointment of Sir Martin Moore-Bick."
And Sue Caro, a co-ordinator for the Justice 4 Grenfell group that represents survivors, said: "Our view is the whole thing needs to start again – there is no confidence in the process."
Meanwhile, judges have been told to issue tougher sentences for gross negligence manslaughter in the wake of the Grenfell disaster.
There have previously been no set sentencing guidelines for the offence but the longest sentences were usually for less than ten years.
Now the Sentencing Council has moved to tell judges that they can hand out prison terms of up to 18 years in the most serious cases.
It comes as the nominee to lead the embattled council handling the Grenfell Tower fire fallout is expected to pick her cabinet on Tuesday after promising "change" moments after her selection by the local Conservative party.
The Tory group on Kensington and Chelsea Council nominated Elizabeth Campbell to take over from Nicholas Paget-Brown, who resigned on Friday amid fierce criticism of the council's response to the Grenfell tragedy.
In her first public statement, Mrs Campbell said she was "truly sorry" and pledged to "heal the wounds" in the community.
"The first thing I want to do is I want to apologise," she said. "This is our community and we have failed it when people needed us the most. So, no buts, no ifs, no excuses – I am truly sorry."
She continued: "As new leader, I will appoint a new cabinet tomorrow and things are going to change."
Mrs Campbell, who quit as a long-standing member of the council's cabinet in May, said she would ask Communities Secretary Sajid Javid for help.
Mrs Campbell must be formally elected by a meeting of the full council and a spokesman for the authority said the next scheduled meeting was on July 19, although an emergency one could be called earlier.
One Tory councillor, who did not want to be named, said her election was a "formality" and Mrs Campbell was now leader of the council "in practice".
Ms Caro said she had no confidence in the leadership of the council and called for it to be dissolved.
She said: "It's like rearranging the deck chairs on the Titanic. They have shown they are not fit to run a council or deliver the services that are needed and I don't really think it matters who is the leader."