'There is no lack of volunteers or of offers to help – just lack of coordination and organisation'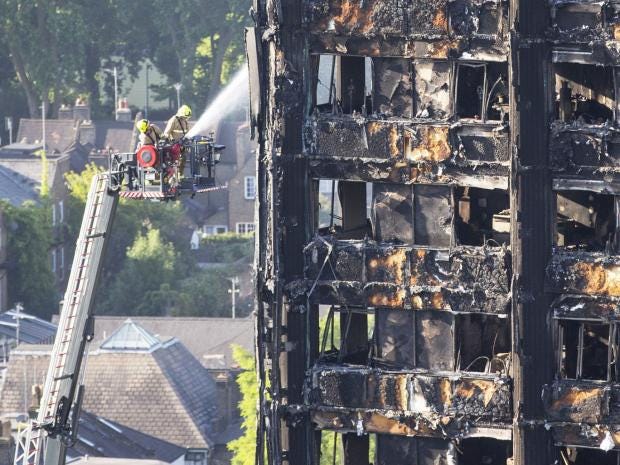 Ms Nachmany said she has no idea if any of the offers have been sent on to displaced residents in north Kensington – but council officials insist "all residents of Grenfell Tower who have requested help have been placed in hotels".
"We are now looking to source interim accommodation for those Grenfell Tower residents and also trying to assist, where possible, elderly and vulnerable residents from surrounding areas who have been unable to return to their homes due to the safety cordon," they said in a statement.
"We plan to house residents of Grenfell Tower as locally as we can. But we may well need help from our close neighbours. We want to rehouse people in a good home as quickly as we can. The Council is committed to looking after the immediate and longer-term housing needs of all those affected by the fire."
Residents complained two years ago about the refurbishment of the building being done "using cheap materials" and workmanship that "cut corners", they told The Independent.
They later claimed that Conservative-led council, owner of the building consumed by fire on Wednesday, had done nothing to address their concerns.
Numerous survivors of the inferno have claimed the exterior cladding – said to be a cheaper and more flammable than another available option to the supplier – was linked to the way the fire spread so rapidly up the outside of the tower.
Minutes from an emergency residents' meeting held on 17 March 2015 show that more than 100 people living in the block produced a long list of issues about the refurbishment.
Problems raised by residents included "grave concerns at standard of works inside a number of residents' properties"