TMR: More than 50% have been vaccinated in the UK, reports say; but the scare tactics are in operation… Rather than promising additional prevention and proven treatment methods… Why not also offer the 'proven' alternatives or simply tell those already strong, and avoiding the 'scare'? If this is so!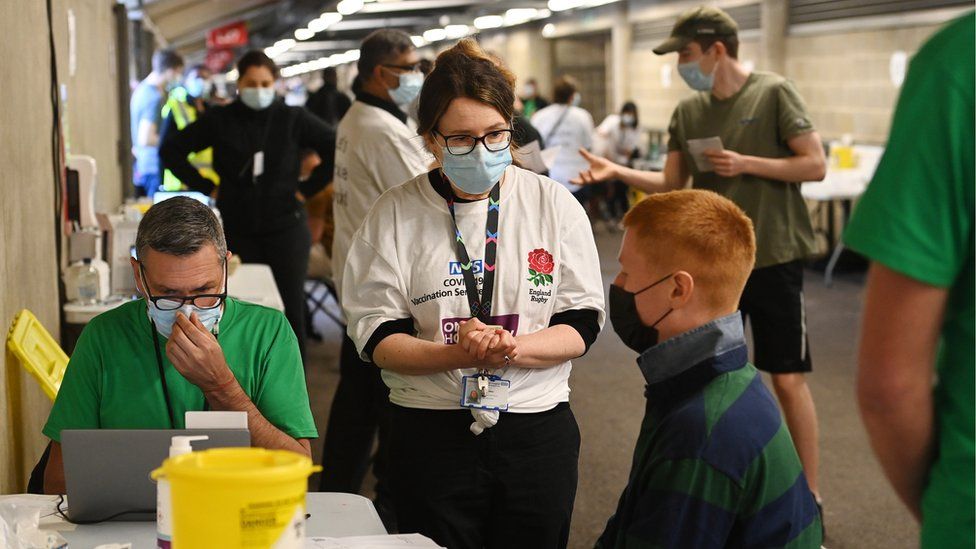 By Katie Wright
BBC News
https://www.bbc.co.uk/news/uk-57313399
TMR: · Considering one of the excuses (rather than reason) is that for the decades, Ivermectin has been used 'successfully', that it was used or tried only on animals! This pales. Isn't it that all or most other drugs are used in trials on animals before approval for humans? Crude observation perhaps. Crisis time and what? See here just one more of undisputed efforts to convince. Touting vaccine success after millions dead??? Not the end of the stor…ies.
House Hearings on PH's COVID-19 RESPONSE
High Vitamin D Levels May Help Prevent COVID-19, Especially in Black Patients
TMR: If COVID-19 leaves nothing but torment, we can at least take away from it, the drive it has given that we have passed the time to take stock of our own life, healthily. See we present yet another on the case of "building immunity" naturally, to stave off future COVID attack.
Read Newsmax: High Vitamin D Levels May Help Prevent COVID-19, Especially in Black Patients | Newsmax.com