Media Release Courtesy Caribbean Travel Update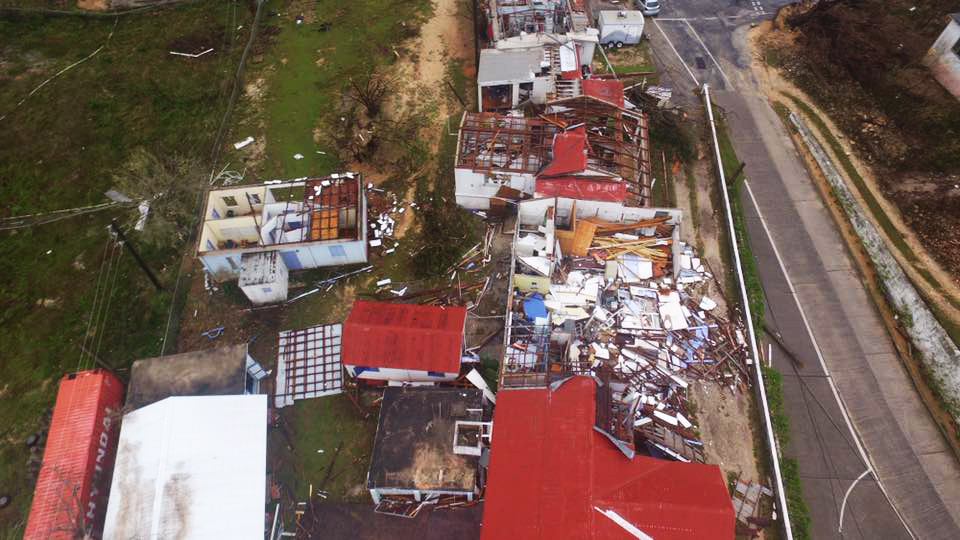 The government has announced that recovery from Hurricane Irma is proceeding at an extraordinary pace. Phone and internet communications have been restored to most parts of the island. Roads and beaches have been cleared, there are no longer queues at petrol stations, and grocery stores are well provisioned.
Many local restaurants have reopened, along with a number of hotels that are housing relief workers and UK government officials. Significant progress is also being made on the restoration of the electricity grid; power lines to many villages on the central line through Crocus Hill and The Valley have been restored in the weeks following Irma.
Chief minister, Victor Banks, has announced that plans are in place for the expansion of the Clayton J. Lloyd International Airport (AXA) and the reconstruction of the Blowing Point ferry terminal.
The British government has indicated that in short order they will be responding to the need to expand the airport. A team from the British Corps of Royal Engineers will oversee the project to extend the runway by 600 feet from its current 5,400 feet. The airport will remain open to private and commercial aircraft during this planned expansion period.
In the aftermath of Hurricane Irma, the terminal at Blowing Point will be demolished. Architectural plans have already been commissioned for the design and construction of the new facility. Construction is expected to begin shortly, at which point a more detailed timeline will be provided.
Seaborne Airlines has also announced the resumption of service between Anguilla and San Juan beginning September 30, departing San Juan at 12:10pm to arrive in Anguilla at 1:15pm and departing Anguilla at 1:45pm to arrive in San Juan at 2:50pm.
BVI – Media Release Courtesy Caribbean Travel Update
Tuesday, October 10, 2017 — The British Virgin Islands Tourist Board remains focused on rebuilding a stronger territory and tourism product following the passage of Hurricanes Irma and Maria last month. Officials on the ground are continuing their full assessment of the tourism industry, and will share updates as they become available.
As of 29 September, there are several charter operators that have announced they will be operating during the winter 2017/2018 season including:
The Moorings: December 2017
Marine Max Vacations: December 2017
Festiva Sailing: December 2017
Horizon Yacht Charters: January 2018
"Through the BVI Ports Authority, we are on a fast track towards the restoration of Tortola Pier Park's cruise and shopping facility with a targeted date of reopening at least 50 per cent of retail and food and beverage stores by 1 November," Mark Vanterpool, the Minister of Communications and Works said.
Nearby Cyril E. King Airport (STT) in St Thomas reopened on 28 September, and BVI ferry companies (Road Town Fast Ferry and Native Son) have resumed operations between the islands allowing BVI Islanders, residents and work permit holders to return to the country.
See more on both these devastated islands' recovery, at: www.themontserratreporter.com or The Montserrat Reporter Facebook page
Seaborne Airlines also announced on its Facebook page that it will resume service on September 30 to Antigua, St. Kitts and Nevis, and to St Thomas on October 2, 2017.
Anyone wishing to immediately contribute to the relief effort can do so by sending donations to special accounts set up by the Caribbean Disaster Emergency Management Agency (CDEMA) for disaster relief.
Hotel, Villa and Restaurant updates on Anguilla are as follows:
Carlisle Bay – 9/26 – Facebook Post: We are grateful to report Carlisle Bay was not damaged by Hurricane Irma, and all staff are safe.
Carimar Beach Club – 9/26 – Facebook Post: "December 21st, 2017: Grand Re-opening of Carimar Beach Club on Meads Bay. We are very confident that Carimar Beach Club will be fully operational with all services running at the beginning of the Christmas Season. Our property will be nicer than ever, everything will be repaired and repainted, part of the units will have brand-new bathrooms (this project was planned before the hurricane) and will most likely have one of the lushest and loveliest gardens we have ever had. A lot of your favorite restaurants will be reopened as well, including our neighbors Blanchard's and the Beach Shack."
CuisinArt Golf Resort & Spa – 9/26 – Facebook Post: "Our Engineering Team has restored our generators to restart the reverse osmosis system and through the desalinization process, we are offering potable water on a complimentary basis to island residents, with the assistance of the Chief Minister and Anguilla's Emergency Disaster Operations. Additionally, we expect to re-establish connection to our Reservations System this week, at which point outreach to clients with existing reservations will commence. As we continue our assessment, we would like to advise our guests and friends that we are anticipating closure for restoration to last through the summer of 2018, and we will keep you updated on our progress and reopening plans as further information becomes available."
Four Seasons Resort & Residences Anguilla – 9/26 – Facebook Post: "While our waters will quickly return to this incredible shade of blue, it will be a few months until we repair and reopen the resort. We are sad to share that we will not reopen before the end of 2017. Please know we are committed to opening as soon as possible in 2018. We hope you will continue to share the journey with us here as we will post updates and stories about our amazing employees, resilient residents, and beautiful island as we rebuild together, stronger than ever."
Frangipani Beach Resort – 9/26 – Facebook Post: "Our team in Anguilla is hard at work restoring Frangipani and clearing the debris from Hurricane Irma. We couldn't be more grateful to be supported by these amazing people and are optimistic about reopening for our 2017/2018 season. That being said, our annual opening date has been pushed back to December 2017 in light of the repair work anticipated on the island. We are working on getting in touch with all guests that have November reservations but do have some limitations with power and data being down on the island. If you have a November reservation and have not yet been contacted, please do reach out to us at info@frangipaniresort.com so we can figure out the best way forward!"
The Reef at Cuisinart – 9/25 – Email from hotel: As we continue our assessment, we would like to advise our guests and friends that we are anticipating closure for restoration to last through the summer of 2018, and we will keep you updated on our progress and reopening plans as further information becomes available.
Anacaona Boutique Hotel – 9/18 from Facebook from Sept 15: "We are still in the process of evaluating all this but it is safe to say that we will not make our original opening date of October 10th, 2017." Electrical, telephone and internet communication infrastructure on the west side of the island is down.
Belmond Cap Juluca – According to a statement on their website, Belmond Cap Juluca will be undergoing renovations as previously disclosed and based on assessment at this time, does not anticipate that it will open before 15 November 2018.
Carimar Beach Club The clean-up has begun and management will advise of the reopening date
CeBlue Villas & Beach Resort – Resort had no guests during the hurricane as it was already closed for the season. The villas and resort buildings held up well against the hurricane and they
are all structurally sound. The resort has begun the clean up process, and looks forward to welcoming guests for the season
Fountain Anguilla – The Fountain buildings and grounds are structurally intact. A few of the units suffered some damage from debris. Assessment and clean up are under way and the resort is expected to open for the season.
Four Seasons and Residences Anguilla – Currently under annual closure and no guests on site.
Covecastles – Covecastles resort was badly damaged. Architectural structures remain intact but severe damage was done to the windows, woodwork, interior etc. Rebuilding will take months. Local management and owners are currently discussing the best course of action. An update will be provided if and when more information is available. None of our staff members have been badly hurt.
CuisinArt Golf Resort & Spa and The Reef by CuisinArt – This property was significantly affected, and engineers are currently assessing the full extent of the damage. The ownership and management have said they are steadfastly committed to restoring, rebuilding and reopening, as well as doing everything possible to help and support their employees through this most difficult time.
Malliouhana, an Auberge Resort – Upon preliminary review there appears to be no major structural damage to the resort. The team is now assessing the extent of the clean up required and will advise on their proposed reopening date.
Quintessence Boutique Resort – The property sustained a fair amount of damage, but nothing that can't be repaired. However, the proposed 1 November opening will be delayed.
Zemi Beach House – Zemi Beach had closed to guests in advance of the hurricane. The property held strong during the storm and will be able to welcome guests before long.
Neveah Villa – This property suffered only cosmetic damage. A clean up of the grounds is under way.
Sunset Homes Properties – Spyglass Hill will be ready for reopening on 1 November; Little Butterfly survived intact.
Bird of Paradise – Bird of Paradise was designed to withstand r 200 mph winds. There was no structural damage to the buildings or to the roof, nor was there any damage to the contents of the villa.
Blanchards – Blanchards received moderate damage and Blanchards Beach Shack is in great shape, requiring just a little clean-up. The owners expect to be able to open both restaurants as soon as the major resorts are open.
daVida Restaurant & Bayside – The main restaurant is still intact. However, the canape on the second floor of the loft was lost. The Bar at the Bayside is still intact, but the dining area will be rebuilt.
Garveys, Pumphouse and Mango's were devastated, while Dune Preserve, Elvis' Beach Bar, Dolce Vita and Ripples also suffered severe damage. Jacala, Geraud's Patisserie and Grands Vins de France all survived. Johnno's, Dads, and Picante are still standing, but will require some repairs.
Updates from individual hotels in the BVIs are as follows:
Heritage Inn & BananaKeet Café – 9/25 – Hotel Website: Thank you to all of our patrons who have expressed concern for our staff and management. The hotel and restaurant sustained significant damage. As a result, we will be closed until further notice. Please stay in touch by checking our website for updates when we will reopen. Thank you.
Long Bay Beach Resort & Villas – 9/25 – Facebook Post: As you know, Tortola was hit hard by Hurricane Irma and Long Bay suffered extensive damage. The resort is currently closed, and we will provide further information in the coming days and weeks. Please know however, that all Long Bay guests and staff are OK and accounted for.
Nanny Cay Resort & Marina – 9/22 FB post: "The eye of Hurricane Maria passed 55 miles to the south of Tortola, as a category 4 or 5 hurricane, in the early hours of Wednesday and we suffered minimal damage in comparison to Irma. However, we did suffer some additional damage to property and boats. We experienced hurricane force winds (full strength still to be determined), and a large surge from the south. The peninsula for the outer marina once again did a sterling job keeping the worst of the surge from the heart of Nanny Cay Maria's approach set back our rebuild as we went into full hurricane-prep mode, but it did accelerate the removal of debris from the property. We are still working to stabilize our infrastructure, creating new office space, fixing roofs, getting our IT (including Internet access) fully operational, etc. Once we have these items in place, our boatyard, marina, and hotel staff can start to address individual questions and concerns. In the meantime, we appreciate your continued patience!"
The Sugar Mill Hotel – 9/25 – Facebook Post: Although the Sugar Mill is not as badly damaged as other places, the infrastructure of Tortola has been impacted by the two hurricanes. Repairs are already being made but docks, ports and roads etc will not be ready for visitors for a couple of months. So we have made the decision to remain closed until Thanksgiving in the restaurant and Mid December in the hotel. Should this change we will post updates. People booked in October and November will be contacted soon. Apologies if you are not getting replies to your enquiries but currently our admin office at the hotel has no internet or telephone or mobile telephone communications at all. We expect to be able to answer your emails from our UK office by the end of week commencing September 24th.
Anegada Reef: Anegada is fine.
Bitter End Yacht Club: The hotel was not operational due to annual closure. Sustained significant damage, according to reports.
Guana Island: Closed at the time
Oil Nut Bay: The Team staying at the resort is safe and secure. The extent of the damage is unknown at this point, and will take time to assess.
Peter Island Resort & Spa: 9/19 Facebook post from Sept 15: "Since the event of hurricane Irma, the Peter Island team has continued to work hard to assess, regroup and recover from the effects of this storm. Our colleagues from Peter Island and their families are now experiencing the unfortunate, debilitating after-effects of the hurricane; including the loss of their homes and schools, limited supplies, and lacking the kinds of facilities and services we typically take for granted in our day-to- day lives. Recovery will take time, resources, and support to get back on track."
Rosewood Little Dix Bay: 9/19 Facebook post from Sept 14: "We can reassure you that our team is safe and unharmed. Although the resort is closed for renovation, we are still assessing the storm's effects to our property and will know more in the coming days."
Scrub Island Resort. Spa and Marina, Autograph Collection: Is closed until further notice. Those planning to visit the hotel should check the news for the most current information. The resort is waiving hotel cancellation and change fees for specific arrival dates. Customers should call 1-877-890-7444 (US) for more information about their reservations. Those in countries outside of the United States seeking information about their reservations should call the Marriott toll-free number in their country.